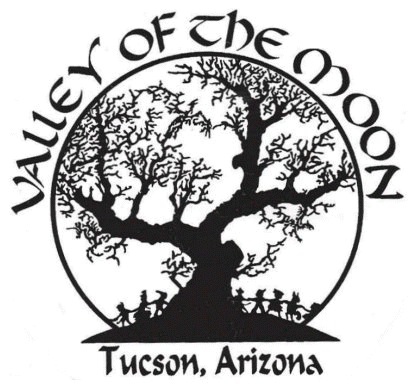 (<Click Here> for printable copy)
Wanted!
Enchanted Fairy Land Interpreters
For the Next 2018 Docent Training Program
Valley of the Moon is accepting applications for its 2018 Docent Training Program. They interpret Valley of the Moon by telling the story of its founder, construction, historical impact and current day impact and activities. Visitors to the park will come away enriched by a greater understanding and appreciation of Valley of the Moon. Docents help make the visitor experience unique, fun and educational.

To prepare for this challenge, potential docents attend classes in Valley of the moon history, cultural impact, storytelling, public speaking and also touching on some Dramatic Arts techniques. Training will be hands on and fun, with focus on interactive learning and sharing.

To Apply, attend our Prospective Docent Training Meet & Greet Orientation: Saturday, May 5th, from 9:30 am – 11:30 am. Please RSVP your name & phone number to: Email: info@TucsonValleyoftheMoon.com

Benefits:
• Spend time creating and sharing magic in our historic fairytale land.
• Learn the in-depth history of Valley of the Moon.
• Receive training in storytelling, public speaking and safety and first aid.
• Inside access to future personal development opportunities.
• Join a community of volunteers 40 years in the making.

Cost: Docents must be Valley of the Moon Members (Memberships start at $35). There are no other cost to you.

Attendance: Docents-in-training must commit to attend all three classes. Graduation will be held after the third class.

Assignments: Docents-in-training will complete the reading assignment and prep work for each class and come prepared to learn, share and participate.

Program Schedule: Classes are Saturdays, May 19th, May 26th and June 2nd, 2018 from 9:30 am to 1:30 pm, The first half of each class will be Topic Presentation and the second half of each class will consist of following a guest docent tour and tour practice.

• History, Cultural Significance, Construction Techniques, Past & Present Photo comparisons
• Public Speaking, Storytelling, & Dramatic Arts
• Tour Tips & Tricks, First Aid, Safety Guidelines, & Facility

We will have coffee, tea, water and some snacks available.

Commitment: Docent apprentices graduating from the docent program will be expected to lead three (3) historic tours to visitors while accompanied by a certified docent of Valley of the Moon within 6 months of graduation. Once completed, apprentices become certified docents and will receive an official polo shirt and golden key name tag.
Certified Docent will remain certified as long as they complete no less than 48 hours per year conducting docent tour events, attending docent meetings, participating in future docent trainings, attending field trips to places of interest for research and/or other applicable trainings that may or may not be offered through Valley of the Moon Docent Program. Some general volunteer time may also be applied as qualifying hours.