Sunday, October 9th, 2022
Sunday, March 12th, 2023 &
Sunday, October 1st, 2023
9:30 AM - 3:00 PM
Banquet & Conference Center of Dewitt
1120 Commerce Park Dr. 48820


Two Shows Per Year -- Spring & Fall
Dealers from 4 states cover 84 tables with a wide variety of
Antique to Modern and Collectible Dolls
(German & French bisque, cloth, composition, vinyl, hard plastic)
Other doll related items like clothing, accessories, furnishings, etc.,
and Bears/Critters, Dollhouse and Miniature items
and some toys including Hot Wheels.

Door Prizes ~ Handicap Accessible
Identification/Valuation ~ Restringing ~ Dealers Looking to Buy

~ ADMISSION ~
Adults: $4.00; Children under 12: $1.00; Parking: FREE
DollShowUSA.com $1.00 off General Admission Coupon

Contact: Sandy Johnson Barts
(269) 599-1511 ~ SJBbetsys@comcast.net

If you can't make our show
Visit DollShowUSA.com to find a show in your area.





This site is maintained by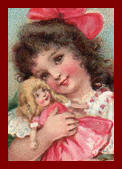 www.DollieCentral.com
Specialized Information & Services
For all your Dollie Endeavors

Online & Off

Last Updated: 10-11-22


Free counters provided by Vendio.