Tucson Spring Doll Show and Sale 2015

Tucson Doll Show & Sale
It is with a heavy heart that I am announcing
that I am unable to continue with the Tucson Doll Show.
If there is anyone out there who would like to take on this task,
I am happy to give you my two cents worth.
Between City of Tucson's continued harassment of the show and lack of support for this type of event, it has become impossible to continue.


Click <HERE> To
Join Tucson Doll Show Email List
to keep informed as to future status.
You will also be signed up for
DollShowUSA.com
Newsletters and other information.

Presented by Karen Kosies & DollShowUSA.com
Email: Karen.Kosies@gmail.com

Show is NOT affiliated with any local doll club.

This site is maintained by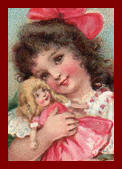 www.DollieCentral.com
Specialized Information & Services
For All Your Dollie Endeavors

Online & Off

Last Updated: 03-24-17

Free counters provided by Vendio.