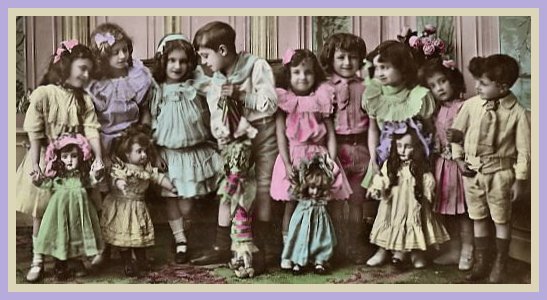 WORLD DOLL DAY.com
GIVE A DOLL "GIVE - AWAY"
Saturday, June 9th, 2018

You are invited to participate in
the Give a Doll "Give-Away" Event.
Donors - show your support of the day
that is all about dolls. Bring attention to your club, business or do it just for fun and for the love of dolls.
<GIVE A DOLL "GIVE AWAY" DETAILS>
Donation cut-off is June 6th, 2018


P L E A S E !
This site is ONLY for those interested in
JOINING A CLUB !

For Doll Selling, ID or Valuation,
visit www.Selling-Dolls.com
For Doll Shows & Events,
visit www.DollShowUSA.com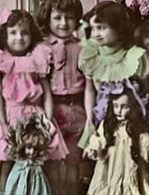 To Locate a Club to JOIN,
Click <HERE> to Proceed.

~ ABOUT THIS SITE ~
Devoted and committed to bringing people passionate
about dolls and doll collecting together and encouraging and educating
others about dolls, their history and the enjoyment of doll collecting.

As not every doll lover knows everything about today's doll world.
I developed this site as I feel, in this day and age,
this information should be listed on the internet.
This gives EVERYONE an opportunity to find other doll enthusiasts
or doll gatherings & clubs in their area to join in their love of dolls.
To locate a club in your area ~ click on your state.
Submitted clubs will be added as received
Site is updated when time permits.
States in GREEN have club listings

Information provided is to the best of our knowledge.
We are not responsible for any errors or omissions.
For additional information, please refer to the contact information.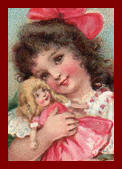 www.DollieCentral.com
Specialized Information & Services
For All Your Dollie Endeavors

Online & Off

Last Updated
05-18-18


Free counters provided by Vendio.