WEBSITE DEVELOPMENT GUIDE
If you want to try to do make your own website
<CLICK HERE>

CUSTOM DOLL BUSINESS WEB PAGE
$80 One Time Set-up & First Year Hosting
$60 per year annual renewal

(billed annually)

~ Service Includes ~

Set-up of Simple but Customized One-Page Website hosted on my server.
Custom Domain Name (choice conditioned on availability)
Logo, Graphics & Pictures


Links to social media, groups, favorites, sponsors and/or selling sites (Ebay,
Etsy, Ruby Lane), etc.



Listings on any other of the www.DollieCentral.com "family" websites that may be applicable such as www.DollShopsOnline.com, www.DollShowUSA.com and/or www.DollClubs.com.
Once paid, please email me at Karen@DollShopsOnline.com
with pictures/logo, style and color schemes.
If this is a brick and mortar shop,
also include your physical address and hours of operation.

~~~~~~~~~~~~~~~~~~~~~~~~~~~~~~~~~~~~

CUSTOM FACEBOOK PAGE
$48 One Time Set-up Fee

Custom Facebook page for your Business or Organization
Includes some social media work for one year.
Must have a Facebook Member as a back up.

~~~~~~~~~~~~~~~~~~~~~~~~~~~~~~~~~~~~

EMAIL SUBSCRIPTION ACCOUNT
$48 One Time Set-up Fee

The EMAIL Subscription Account includes monitoring for first year.
Your email list may be included to the list for consistency.
New and Unsubscribed subscriptions are emailed directly to you.
Full list .CSV file will be emailed at any time upon request.

Any questions, please don't hesitate to email me at Karen@DollShopsOnline.com.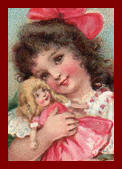 www.DollieCentral.com
Information & Services
For All Your Dollie Endeavors
Online & Off!
Last updated ~ 05-14-20